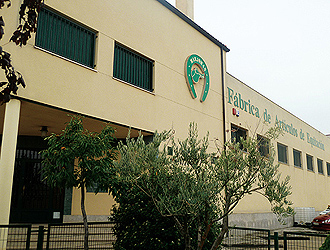 Marjoman, S.L is specialized in the manufacture of horse riding products. Belongs to one of the oldest families of saddlers in Spain, the fourth generation. Combines the long experience with the latest technologies to offer a select range of products for the horse. Its Spanish and Portuguese items have become an international benchmark for quality and attention to detail; Marjoman already exports to over 20 countries. It is a company committed to constant innovation. Its latest achievement has been the thermoformable tree (patented) and the XpandGirth (patent in process), the girth that adapts to the breathing needs of the horse. In addition to the products manufactured, Marjoman distributes internationally renowned brands, as Kieffer, Tattini, LAS Helmets or Cavalliera.
Its priority has always been exporting its products and that is why right now it has distributors (wholesales) in Germany, Belgium, Austria, Denmark, Switzerland, Italy, Norway, France and many more.
Regarding its products, they can be describe in three words:
— Handmade: because the majority of its products are partially or fully handmade, because of the product's shape, the special treatment it gives to the leather makes every product unique. This helps to know our products perfectly. Marjoman makes custom made products adapted to its clients needs.
—Innovative: it has developed a few innovative products. Its last one is XpandGirth which is already a sucess. Marjoman also have created thermoformable saddle trees which thanks to its design and composition adapt perfectly to the dimensions of the horse giving that way a better adjustment between the rider and the horse without the problem of the tree loosing its resistance, lightness…
—Quality: Marjoman cares about its products and have a strict selection of the raw materials used for the products, which helps us achieve our goal of selling great quality products and that is highly appreciated by its clients. It has clients who have had the same saddle for 30 years. Equally, Marjoman is manufacturer for important organizations such us The Royal Guard, Civil Guard, Spanish National Police, Madrid Police…
XpandGirth® is designed by Marjoman.
C/ Hoces del Duratón, 90. Polígono Industrial El Montalvo II. 37008, Salamanca (SPAIN).
marjoman@marjoman.es. Tel: 0034 923 192 725